How to Create a Healthy Mindset
Creating a healthy mindset is an investment in your overall wellbeing.
It's more than showing up at the gym or going for a jog. It can be difficult to connect with your mind, but in the end, it can be the most rewarding self-care experience.
So, how does one begin to create a healthy mindset? Before we dig into the specifics, let's cover some bases.
WHAT IS A HEALTHY MINDSET?
We go to the gym to work out our muscles. We stretch to loosen up. We eat healthy to nourish our bodies. We dabble in the latest adaptogens for a variety of benefits. But, at the end of the day, what are we doing for our minds?
To me, a healthy mindset is a positive one. It doesn't dwell on negativity. It has the ability to be loving and accepting, even if things don't go as planned. A healthy mindset is one that is aware and mindful. It's curious and well-used.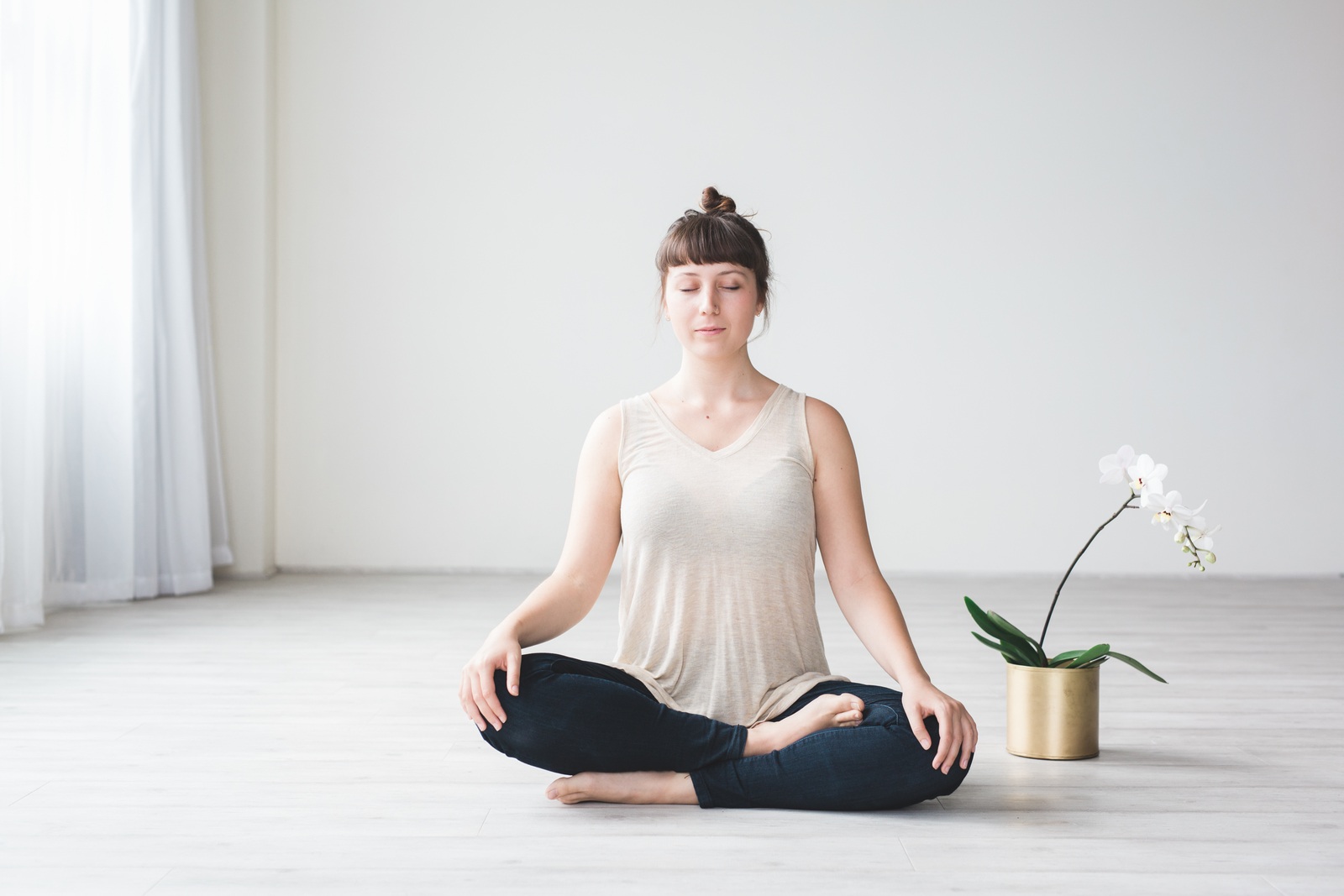 Meditation healthy mindset
A HEALTHY BODY DOESN'T EQUAL A HEALTHY MIND
I'll never forget this quote I heard while attending the Institute for Integrative Nutrition. It was something along the lines of, you can eat all the broccoli in the world, but if you hate your spouse, you'll never be healthy.
Having a toned body or a six-pack doesn't guarantee that you're healthy. Sure, physically, you might look like you're in tip-top shape, but what's going on in your mind? If you're constantly having negative thoughts, riddled with stress and anxiety, or chronically consumed with overwhelm – it's time to adjust your mindset.
I believe that you're only as healthy as the least-healthy part of your being.
SEVEN TIPS FOR A HEALTHY, POSITIVE MINDSET
Ready to shift your view? Here are seven tips to help you get started.
1 – PRACTICE GRATITUDE
The simple act of creating a daily act of gratitude can help you get back in touch with what really matters. When a mindset is unhealthy, it's constantly looking for the next best thing. It's always comparing to others and deciding that what's in front of us isn't enough.
2 – SURROUND YOURSELF WITH POSITIVE PEOPLE
Believe it or not, you begin to pick up traits of those you spend the most time with. By surrounding yourself with positive people, you naturally will begin to see things in a different light.
Let their positive vibes rub off on you!
3 – CREATE HEALTHY BOUNDARIES
In my book Boundaries with Soul, I talk about the importance of creating boundaries. Healthy, soulful boundaries help to protect your time and energy. They also allow you to create space for yourself and what's important to you.
Without boundaries, it's easy to get wrapped up in doing too much. It's safe to say that living in a state of overwhelm is not conducive to creating a healthy mindset.
Open next page to continue reading
SHARE